DISCUSSIONS IN EXHIBITIONS:
Charles Gaines: Palm Trees and Other Works
Saturday, Dec 14, 1pm at Hauser and Wirth Los Angeles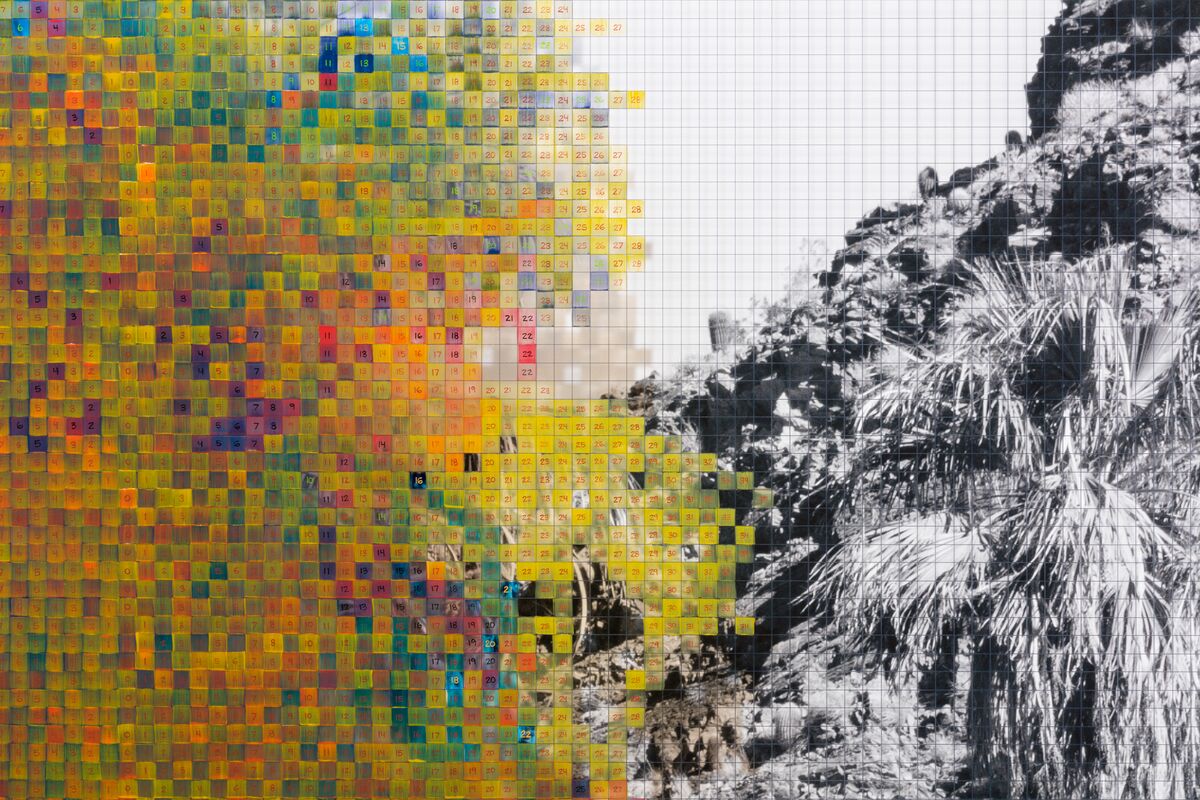 In an expansive body of work over the past three decades, Charles Gaines has made perpetual inquiries into systems of language, music, notation, symbols, power, and social injustice.
As a supplement to this exhibition -- Gaines's first with Hauser and Wirth -- and in a nod to the pedagogical dimension of his practice, over the last few months Gaines has been delivering a series of 10 lectures on Thursday afternoons from 5-6pm called A Library of Ideas "on the tenets of aesthetics and critical theory in art, with the lectures recorded and played on loop throughout the course of the exhibition." (Three of these lectures, on December 12, 17, and 19 have yet to occur and are open to the public with reservation).
How do the forms of the work, the exhibition, the library, the public lecture, the classroom, critique, and even our own discussion, complement and contradict each other? Among the palm trees, what becomes public, for how long, and for whom?