Otis MFA GD Art Book Fair
Saturday, July 6 and Sunday, July 7 2019 at Otis College of Art and Design
9045 Lincoln Blvd. Los Angeles, CA 90045
Aurora Tang: Revisiting Charles Jencks' Daydream Houses of Los Angeles
Tuesday, June 25, 2019 at the MAK Center for Art and Architecture, 7:30pm
In the 1970s, architectural historian and cultural theorist Charles Jencks began photographing the exaggerated houses that he encountered driving around Los Angeles, including in West Hollywood. At a time when residential architecture in America was becoming increasingly standardized, he called attention to these fantasy houses that had been modified or built to exude personal character and variation.
Daydream Houses of Los Angeles, published by Rizzoli in 1978, includes Jencks' snapshots of about 60 of these expressive and excessive houses, paired with witty captions and oftentimes an address, so readers could embark on their own house tours.
In this illustrated presentation, a collaboration with the Southland Institute, Aurora Tang will discuss her ongoing rephotography project revisiting Daydream Houses of Los Angeles, considering the informal photograph, the enthusiast, the tour, the changing appearance of our city's residential neighborhoods, and the significance of Jencks' book today, over 40 years after its release.
Aurora Tang is a curator and researcher based in Los Angeles. Since 2009 she has been a program manager at the Center for Land Use Interpretation. From 2011-2015 she was managing director of High Desert Test Sites. She has taught at Otis College of Art and Design, and is a founding board member of Common Field.
Discussions in Exhibitions:
Maryam Jafri: I Drank the Kool-Aid But I Didn't Inhale
Sunday, May 26, 12pm at ICA LA
Maryam Jafri: I Drank the Kool-Aid But I Didn't Inhale, Product Recall: An Index of Innovation (2014-15) tracks the failed, the faltered, and the forgotten of American consumerism's yesteryear gambits of branded and boxed ambition. These reacquisitions, through a reckoning of pointed display, now critically incite a concomitant call and response of the whats, the hows, and the whys of this curious lot while accompanying provenance lay bare procedural narratives of the whens, the wheres, and the who's to aid in our discursive corroboration.
Resources:
Niloufar Emamifar: The Architecture of the Unremarkable
Friday, May 24, 2019 at the MAK Center for Art and Architecture, 7:30pm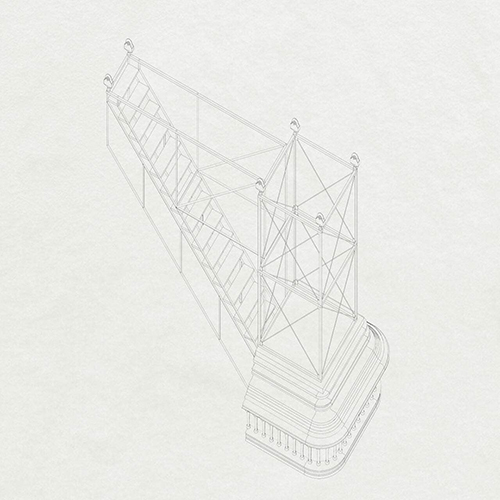 The Architecture of the Unremarkable is a study of the contradictory ways in which space is constituted by the reciprocal materialization of the law. It aims to question how the spatialization of legal loopholes, as the infinite generator of interpretive arguments, may be used to destabilize the governed structure and resist institutionalization. The lecture focuses on Emamifar's collaboration with WORKNOT!, a collective of artists and architects dedicated to the representation of life and work of today's cognitarians. Their project, MOSHA (Framing The Common) centers on the study of the shared space in modern apartment buildings in Iran and the legal regulation of such common spaces.
Niloufar Emamifar is an artist currently living and working in Los Angeles. She received her BFA in Interior Architecture from Soore School of Architecture, Tehran, Iran and her MFA in Studio Art from the University of California, Irvine, CA. She has participated in exhibitions at SculptureCenter, Essex Street Gallery, Los Angeles Contemporary Exhibition, Venice Biennale of Architecture and Human Resources Los Angeles. Her research and practice explores the interrelations between social and physical space in order to ask questions regarding urban interstices, the territorialisation of the city and lawscape.
Dina Abdulkarim: All the Trees and I was Still Bowling Alone
Tuesday, April 30, 2019 at the MAK Center for Art and Architecture, 7:30pm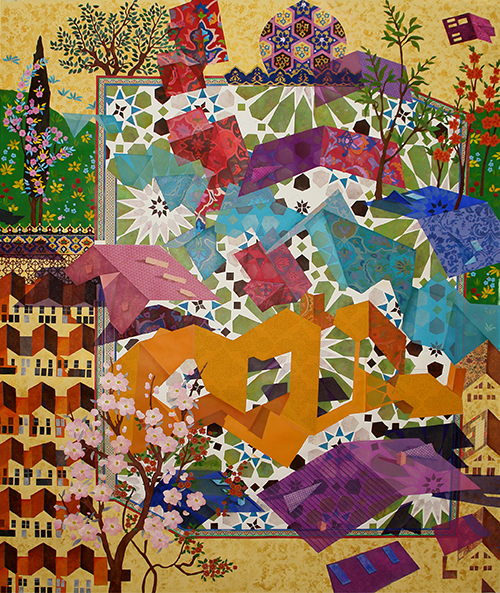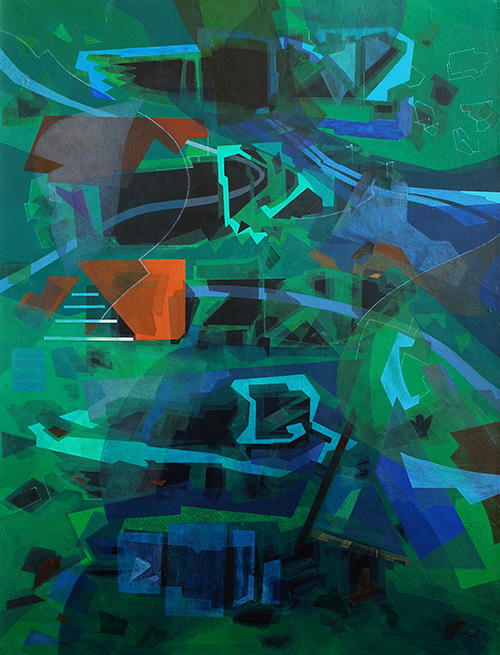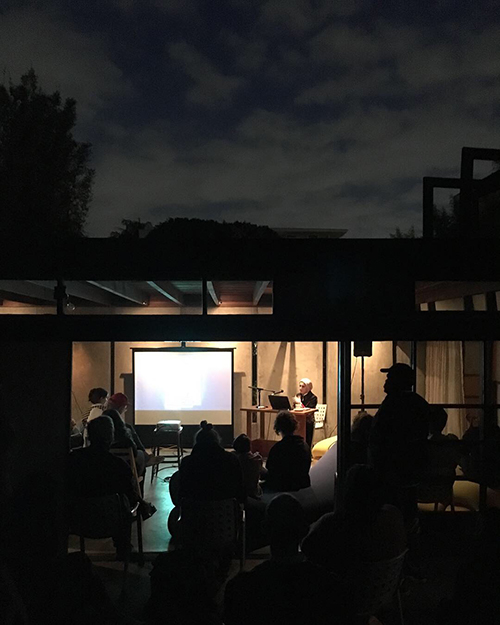 Drawing on her training in architecture and planning to explore the themes of home, citizenship, and identity exchange that she presents in her work, Dina Abdulkarim discusses the visual and cultural influences that have shaped her appreciation of patterns and the institution of their collective meaning. She describes how, through distinct architecture and specific interiors, the use of patterns, materials and textures form the shared social aesthetics of the very personal space of the home. She also speaks about how the experience of living and studying city planning and urban design in the U.S. altered her concept of home and added a new set of patterns and meanings to it. In her large-scale paintings, Abdulkarim overlaps different geometries of arabesque motifs and aerial views of suburban communities and different materials to represent the cultural, spiritual, and everyday realities of the places that represent home, which go beyond the simple distinction of the East and the West, are complex, organic, and constantly at influx.
Dina Abdulkarim is a Middle Eastern-born, American artist. She received her training in architecture, urban design, and planning. She then attended CalArts where she completed her MFA in 2015. In addition to running her studio in Pasadena, Dina is a faculty of urban and regional planning at Cal Poly University, Pomona.
Discussions in Exhibitions:
Michael Rakowitz: Dispute Between the Tamarisk and the Date Palm
Saturday, April 27, 2019 at REDCAT, 2pm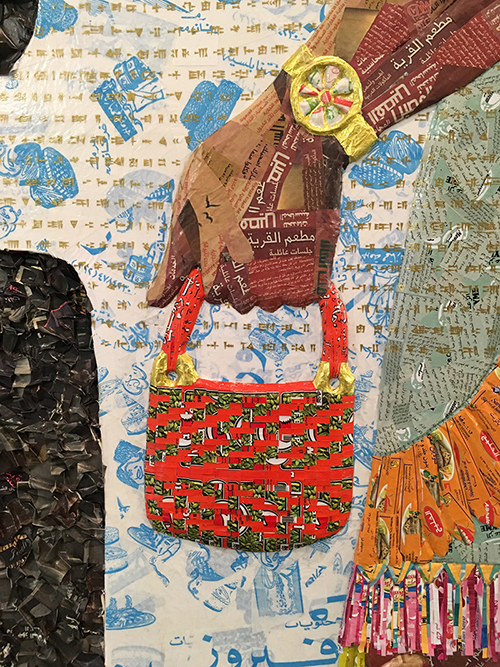 Discussions in Exhibitions pursues a common ground within Michael Rakowitz: Dispute Between the Tamarisk and the Date Palm.
The Tamarisk opened his mouth and spoke. He addressed the Date Palm: "My body ...... the bodies of the gods. (The reference is to statues of tamarisk wood.) You grow your fruits but someone places them before me like a maid approaching her mistress. You do not provide the measuring vessels. You are ...... minor crops, but I ....... Your attendants ...... before me for you." In his anger the Date Palm answered him. He addressed his brother the Tamarisk: "You say: "If people build daises for me and beautify them too, they certainly do not swear by the gods before clay (?)." -- You may be the body of the gods in their shrines and people may name with a good name the daises of the gods, but it is silver that can pride itself as the overlay of the gods. ......, describe your beauty!" -The Electronic Text Corpus of Sumerian Literature
Resources:
Non-Terminal Education and Post-Linear Curricula:
Rethinking Structures of Higher Education in (Graphic) Design
a conversation with Adam Feldmeth, Jessica Wexler, Joe Potts, Lauren Williams, Masood Kamandy, Nicole Killian, Ramon Tejada, and Yasmin Khan-Gibson
April 12, 2019 at The Geffen Contemporary at MOCA, part of Printed Matter's LA Art Book Fair 2019 Classroom programming.
Traditional structures and hierarchies by which design educators have framed and understood culture and the academy are of diminishing relevance in an evolving cultural context characterized by rapid evolution, simultaneity, erosion of expertise and disciplinarity, and spiraling debt. As other disciplines develop new models to describe and prescribe the evolution of their practices, how can design educators (and administrators) articulate new structures that frame our understanding of our practices and the contexts in which they unfold? Exploring and proposing alternate structures for higher education, with attention to the connections between curricular, pedagogical, and economic concerns, Workshop Project and the Southland Institute have been examining different ways that interwebbed institutions create networked landscapes of pedagogical heterodoxy, to be navigated over the course of a lifelong education. Presented by The Southland Institute and Workshop Project.
David Weldzius: Bethlehem No More
April 5, 2019 at Los Angeles Contermporary Archive (LACA), Ground floor courtyard.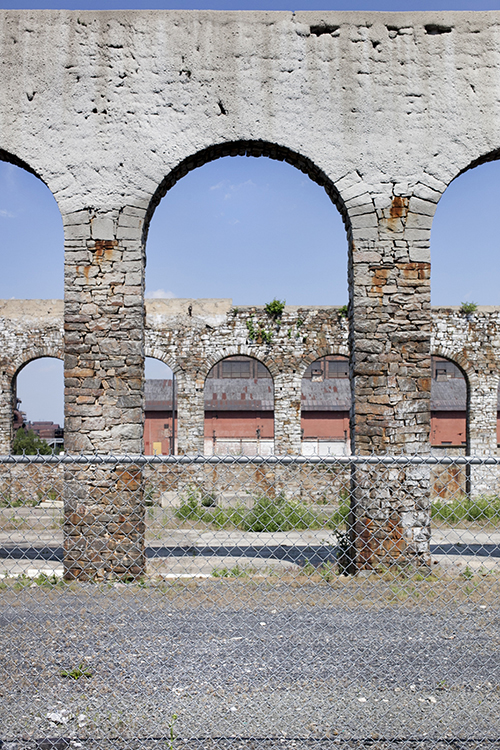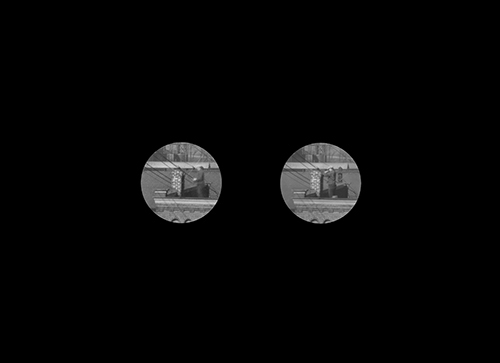 Two days before the November 2016 election, David Weldzius drove to Bethlehem, Pennsylvania to restage Walker Evans's photographs taken there in November 1935. From Evans' perspective of the giant blast furnaces from atop St. Michael's Cemetery, Weldzius could not locate the Sands Casino Resort, an $800 million project built on Bethlehem Steel's former oar yard in 2007. Over the course of the next several months, Weldzius would return to Bethlehem regularly. His research and photography were soon published into an essay, "Slouching Towards Bethlehem: Four Meditations on the Old and New Spirits of Capitalism" by XTRA in 2018. Borrowing his lecture title from a Luis Rodriguez poem which underscores the consequences of Bethlehem Steel's closure in South Los Angeles, Weldzius intends to synthesize the narratives of steel production in the Rust Belt and the American Southwest.
co-sponsored by X-TRA.
Discussions in Exhibitions:
How to Take / Make Good Pictures, in Zoe Leonard: Survey
Sunday, March 17 at 2pm at the Geffen Contemporary at MOCA
Included in the survey of Zoe Leonard's works is an arrangement which has variously been credited in title as "How To Take Good Pictures" and "How To Make Good Pictures" in the different iterations during its ongoing presentation under conditions of display. This example, consisting of a consecutive row of book stacks of varying heights, draws from a "How to-" guide first published by Kodak in 1911 with continued publication annually throughout the 20th century.
The arrangement orients a number of probable inquiries not limited to: the use value of a photography manual over successive decades in print; the evolution of cover design over the better part of a century; the implicit and explicit circumstances of brand-sponsored advertisement as the center of something categorically instructional; and most curiously the subtle yet significant shift between the action of making and that of taking when it comes to photographic production which is reflected in the decision to replace the former with the latter somewhere down the line. Rather than give attention to the broader exhibition, this event is particular in the concerted attention it gives to a specific example.
Discussions in Exhibitions:
Wang Xu: Garden of Seasons
Saturday, March 9 at 12:30pm at the Vincent Price Art Museum and Cascades Park, Monterey Park, CA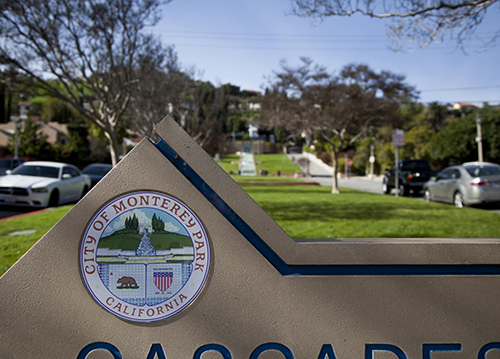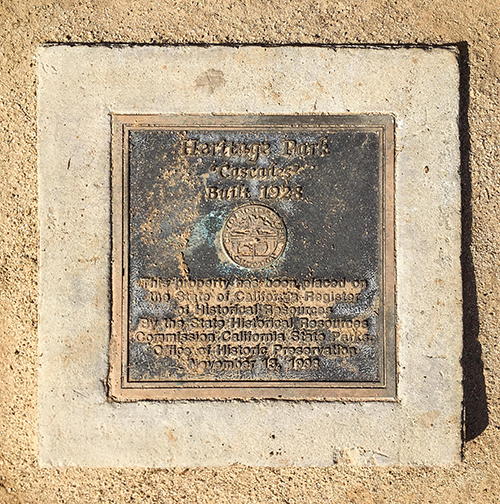 Discussions in Exhibitions opens a discussion on the day the exhibition Wang Xu: Garden of Seasons closes. The contents and levels of negotiation cited here--municipal, sculptural, iconographical, locational and temporal--encourage sifting through the dynamics of a project simultaneously static and non-static, unrealized and re-conceived, negatively in-situ and ostensibly displaced from multiple sites.
This discussion will begin at "Cascades Park" (also known as "Heritage Falls Park") 1.5 miles north of the museum on Atlantic Blvd at 12:30pm followed by the brief commute down the road to reconvene at the museum exhibit around 1pm.
Discussions in Exhibitions:
I Wish to Communicate with You: Corita Kent and Matt Keegan
Saturday, February 23 at 3:00pm at Potts, 2130 Valley Blvd. Alhambra, CA 91803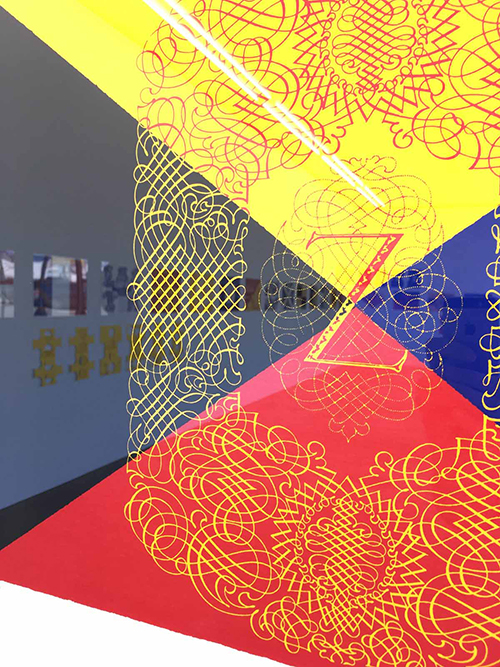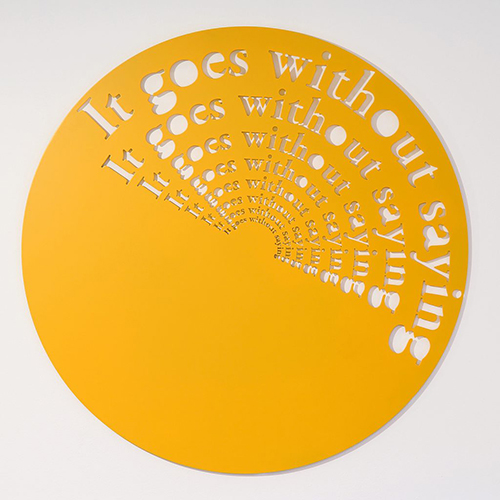 Discussions in Exhibitions convenes within I Wish to Communicate with You: Corita Kent & Matt Keegan for a communal consideration of the aesthetic ABC's of communication brought on by this call and response unfolding around the architectural edges of shared space.
From the press release:
Corita Kent (1912 - 1986) was an educator, nun, activist, and artist working primarily in serigraphy. She produced her International Signal Code Alphabet series during the summer of 1968 in Cape Cod, while on sabbatical from teaching at Immaculate Heart College in Los Angeles. In the same year, Sister Corita would decide to leave the Sisters of the Immaculate Heart of Mary, the religious order she had entered more than three decades before, for a secular life. Based on the International Code of Signals, the system of maritime signal flags used to communicate between ships, Corita overlaid imagery and letterforms from eighteenth-century illustration and antiquarian books atop the twenty-six flag designs -- corresponding to A-Z -- creating intricate, polychromatic compositions. Incorporating passages from sources such as Leonard Cohen, Winnie the Pooh, and the Book of Revelation, and brimming with homophones and varieties of word play, Corita's take on the alphabet illustrates the artist's idiosyncratic relationship to language and her interest in mass communication and popular ideals.
Matt Keegan (b. 1976) is an interdisciplinary artist based in Brooklyn, New York. His varied artistic output often explores the possibilities of language as form. Created in response to Corita's signal code alphabet, Keegan's Cutouts (c is for Corita) is a series of twenty-six paper cut-outs that playfully tease out the aesthetic dimensions of linguistic signs and systems. Folding and cutting sheets of silkscreened paper into abstract geometric permutations, the works evoke Rorschach-like shapes and interpretations.
Bowes Line, Glassworks, and Making the Tyne Documentaries. A selection of films by Amber collective. presented by the Southland Institute and Fiona Connor
Ruberta Avenue, Glendale, CA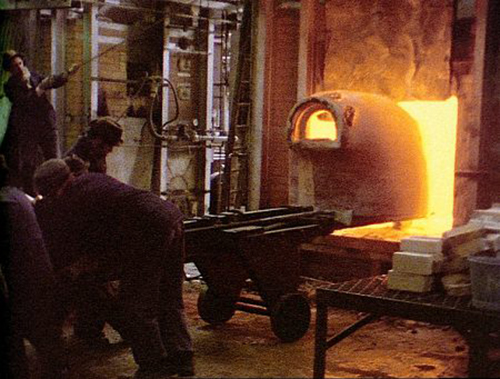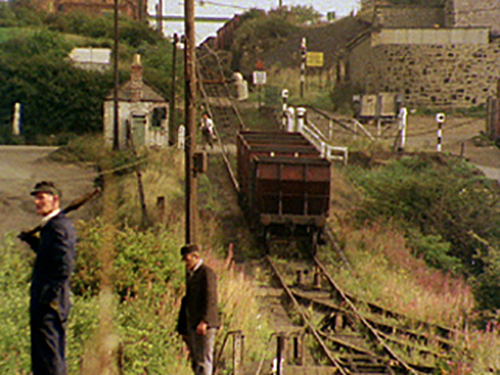 A screening of three films by Amber, a film and photography collective that came together in the UK in 1968, moving to Newcastle-Upon-Tyne the following year with a commitment to documenting cultural, political and economic changes in the region. Films shown were digital copies of Bowes Line (1975), Glassworks (1977), and Making the Tyne Documentaries (2007).
Discussions in Exhibitions:
Adrian Piper: Concepts and Intuitions, 1965-2016
Saturday, December 15 at 11am at the Hammer Museum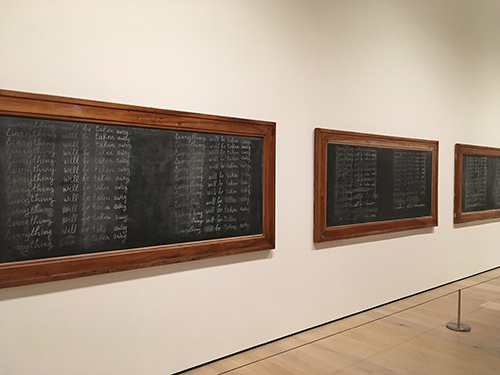 Discussions in Exhibitions meets within "Adrian Piper: Concepts and Intuitions, 1965-2016" to broaden the potential for reflexive dialogue occurring throughout the rooms of the exhibition in negotiating the space between our varied concepts and intuitions of it as a public. In addition to the robust educational programming that has accompanied this retrospective in the way of symposium, panel discussion, numerous artist-led interpretative talks, and curatorial walkthroughs, Saturday, December 15 affords an occasion to hear Adrian through listening to each other.
Janna Ireland: Looking, Past and Through: Paul R. Williams, West Hollywood, and the Spotless Mirror
December 13, 2018 at the MAK Center for Art and Architecture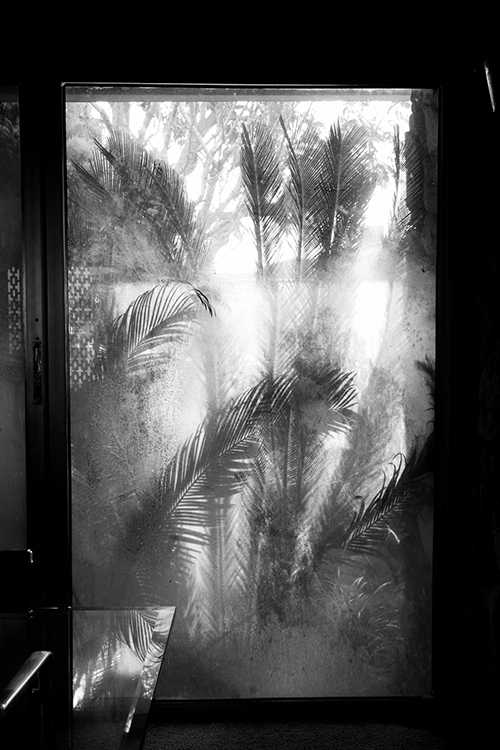 Photographer Janna Ireland, in collaboration with the Southland Institute, discussed intersections of photography, architecture, motherhood, race, domesticity, portraiture, class, and documentation in four bodies of work about Greater Los Angeles.
Ireland's interest in architecture began with West Hollywood (2012), a series of black and white photographs capturing pockets of stillness and isolation amidst the buzz of the city. Two years ago, Ireland began researching and photographing the buildings of Paul R. Williams, the legendary Angeleno architect who, over the course of a 50-year career, designed more than 2000 buildings. These photographs, part of an ongoing project, were exhibited last winter at Woodbury University's Hollywood gallery in There Is Only One Paul R. Williams, curated by Andrea Dietz and Audrey Landreth and organized by the Julius Shulman Institute.
In The Spotless Mirror, and her most recent body of work, Milk and Honey, Ireland explores gendered spaces, domesticity, isolation, black identity, and the performance of femininity in a house in the San Fernando Valley. The photographs embody an intermingling of reality and fantasy, place and image, interior and exterior.
Janna Ireland was born in Philadelphia, but has chosen Los Angeles as her home. She holds an MFA the from UCLA Department of Art and a BFA from the Department of Photography and Imaging at NYU. She currently teaches photography at Pasadena City College. Ireland is the 2013 recipient of the Snider Prize, presented by the Museum of Contemporary Photography, Columbia College Chicago. In 2018/Earlier this year, she was named a Cultural Trailblazer by the Los Angeles Department of Cultural Affairs. Her work has been shown in solo exhibitions in Los Angeles, San Francisco, and Chicago, and in group exhibitions across the United States and internationally. She has been published in Aperture, Art Papers, Vice, and The Los Angeles Times.
Discussions in Exhibitions:
Cf. Cameron Rowland / John Knight
Sunday, November 25 at 2pm at MOCA Grand Avenue (upper plaza and exterior stairwell landing)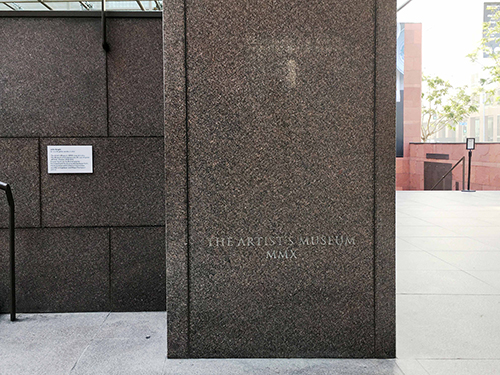 A publicly motivated occasion to gather between Cameron Rowland's "2015 MOCA Real Estate Acquisition" (2018) and John Knight's "The Artist's Museum: MMX, a work in situ, The Museum of Contemporary Art, Los Angeles (MOCA), October 2010" (2010) to comparatively discuss these two works as respective examples of interrogative response to invitations from this institution. Each utilizes nuanced signage located adjacent and external to the main entrance raising manifold inquests in the process. The discussion, facilitated by Adam Feldmeth, is independent of internal museum programming.
Rowland's addendum to the donors plaque, an exterior inclusion to his current show D37, is installed on the mid-landing of the staircase leading to the lower plaza and lobby while Knight's engraved contribution to the 2010 group exhibition, The Artist's Museum, and since then an acquisition of the permanent collection, continues to adorn the granite-clad column immediately across from the street-level ticket office.
A pamphlet accompanying D37 is available as a pdf on the MOCA website here.
Silas Munro: W.E.B. DuBois's Data Portraits: Visualizing Black America
Friday, June 8, 2018 at Los Angeles Contermporary Archive (LACA)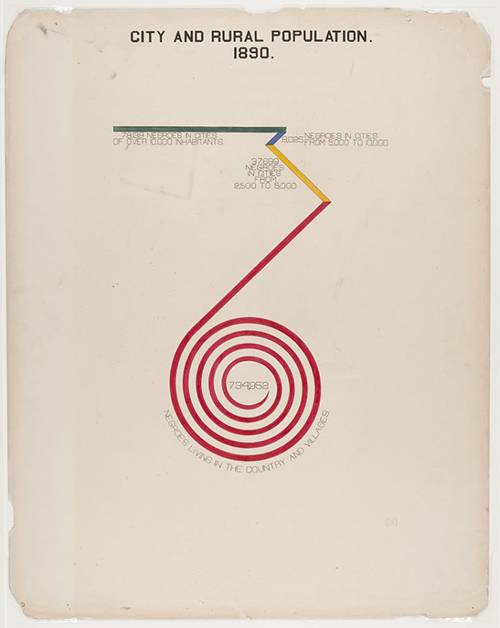 W. E. B. Du Bois was a prolific author, renowned sociologist, fierce civil rights advocate, co-founder of the NAACP, and a historian of black lives. He was also a pioneer of data visualization. Working with ink, gouache, graphite, and photographic prints, Du Bois and his student and alumni collaborators at Atlanta University generated crisp, dynamic, and modern graphics as a form of infographic activism. 63 brightly colored broadsheets were exhibited in Paris and made 20 years before the founding of the Bauhaus. These visualizations offer a prototype of design practices now vital in our contemporary world—of design for social innovation, data visualization in service to social justice, and the decolonization of pedagogy.
Munro's design work and writings have been published in many forms at home and abroad. As an educator, he focuses on expanded design studies. He has been a critic and lecturer at many internationally ranked art and design programs including CalArts, Maryland Institute College of Art (MICA), NC State, RISD, and the Yale School of Art. Munro serves as Assistant Professor in Communication Arts and MFA in Graphic Design at Otis College of Art and Design, and Advisor and Chair Emeritus in the MFA Program in Graphic Design at Vermont College of Fine Arts. He holds a Master of Fine Arts from California Institute of the Arts (CalArts) and a Bachelor of Fine Arts from Rhode Island School of Design (RISD).