postponed:
the Southland Institute and Laurel Doody Library Supply present,
in collaboration with Brand Library & Art Center:
Distribution and Things
Circulation 1
Thursday, March 19, 6-8pm New date and time TBD
Brand Library & Art Center Recital Hall
1601 W Mountain St, Glendale, CA 91201
brandlibrary.org
featuring presentations by and conversation with: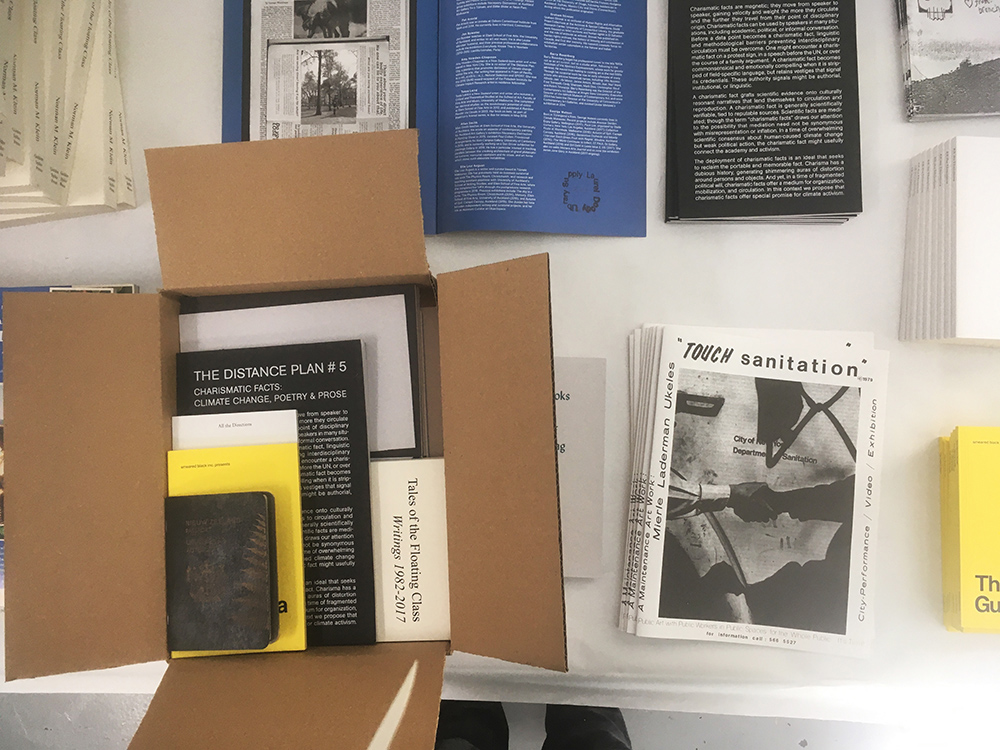 What are some ways that archives and collections of things can be translated into book form? What are places and methods for artist books and exhibition-related material to be kept where the public can discover and engage with them? How can digital content be archived, framed, and accessed with existing library frameworks?
Coinciding with the launch of this year's Laurel Doody Library Supply deposit, this event will consist of three presentations exploring some of the ways that artists, archivists, and designers approach these questions and others, followed by a discussion.
Presenters:

Warren Olds and Felix Henning-Tapley run Fount-via, a graphic design studio based in Auckland, New Zealand. They collectively bring experience producing artist books over the last two decades under the nomenclature of Clouds, Natural Selection and Studio Ahoy.
Fiona Connor and Bryn Roberts from Laurel Doody Library Supply will present the contents of this year's deposit, and discuss the project's motivations, intentions, and the challenges of the conflicting demands of preservation, circulation, and access.
Benjamin Tiven and Erik Wysocan from Library Stack will present and answer questions about Library Stack, a platform that is a combined database, archive, publisher, and distributor, connecting digital materials from art, design, theory and architecture to global library cataloging systems.
Laurel Doody Library Supply was founded to help solve the problems facing artists publishing on a small scale. The project works to distribute these rare and careful publications beyond artists' social circles, while providing for their long-term safekeeping. Once a year, the project will curate a group of publications and donate full sets to five public archives around the globe. In exchange, these partner archives agree never to deaccession the works, and to tag them as part of the Laurel Doody Library Supply collection: an archive within archives. The Library Supply project continues the legacy of Laurel Doody, a project space run out of an apartment in Miracle Mile for twelve months in 2015 - 2016, in hopes of both supporting the practices of those involved and extending these ongoing conversations to a wider, lateral audience.
Brand Library & Art Center has been a cornerstone for the arts in Southern California since 1956. This unique public library focuses on visual arts and music and provides free services and programs for a diverse community, including a collection of over 110,000 items, subject specialist librarians, exhibitions, concerts, dance performances, films, and craft programs for children and adults. Brand Library & Art Center is a branch of the City of Glendale Library, Arts & Culture Department.